What clinical services are offered at no cost through the Take Control Initiative?
Choice between an IUD (Mirena, Kyleena, Skyla, Liletta, and ParaGard) or the Implant (Nexplanon)
Insertion and removal of device
Pregnancy and STD testing (when necessary)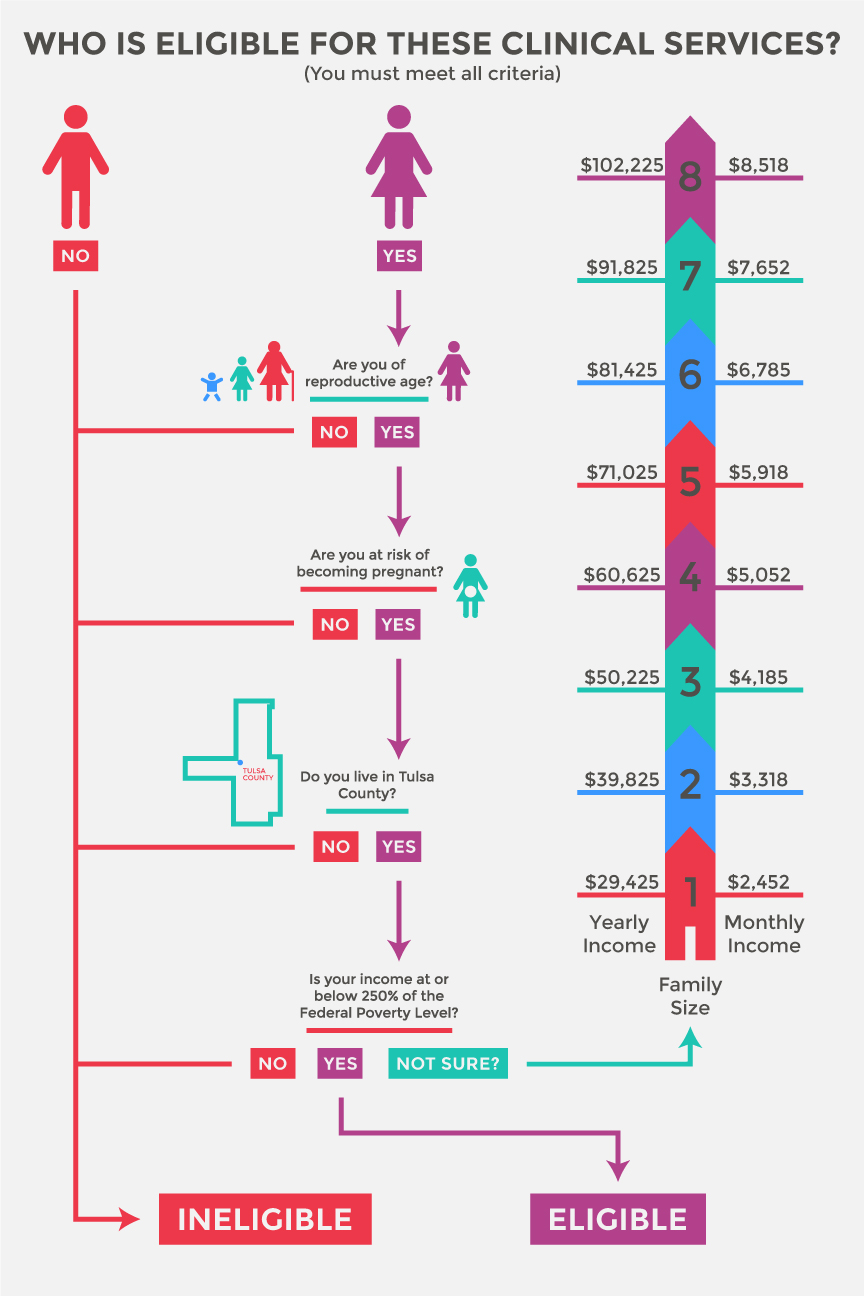 If you are insured, some insurances may cover the cost of the IUD or an Implant at no-cost to you.
Where do I go for clinical services?
You can go to one of 16 participating health clinics in Tulsa County to receive a free IUD or Implant through Take Control Initiative. Please see the "Clinic Locations" page for the names and addresses of the participating clinics.
How do I schedule an appointment?