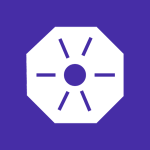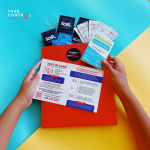 Emergency Contraception
Emergency contraception (EC), is a safe and effective way to prevent a pregnancy before it starts. You should take an EC pill as soon as possible after having unprotected sex. The sooner, the better. There are a few types — the IUD or EC pills — and some work better than others. The EC pills are designed for emergency situations and are not as effective if used as your only, go-to form of birth control. The best emergency contraception for you depends on a few things:
When you last had unprotected sex

Which kind of EC is easiest for you to get

Your weight

Whether you're breastfeeding

Any existing health conditions

If you've used the pill, patch, or ring in the last 5 days
Here Are Your Options:
› Option 1
Get an IUD (talk to your provider about which one would be best) within 120 hours (5 days) after having unprotected sex. This is the most effective type of EC to prevent pregnancy. You'll need a healthcare provider to place this in your uterus. Call one of our partner clinics right away and let them know that you need an emergency appointment for an IUD, and sometimes they can get you in for an appointment that same day. If you qualify, you can get one for free.
How well does it work?

The IUD is 99.9% effective and keeps working as effective birth control for years.
› Option 2
Take an EC pill as soon as possible after having unprotected sex–the sooner, the better. There are two types of EC pills:
Plan B One-Step®

, AfterPill, Take Action or generic EC Pill: You can buy these EC pills over the counter or online without a prescription in most clinics, drugstores, and pharmacies. There is no age requirement but call ahead to see if they'll sell to you. These types of EC pills work best when you take them within 3 days (72 hours) after unprotected sex, but you can take them up to 5 days after. The sooner you take them, the better they work. 

How well does it work?

It is less effective if over 165 pounds — consider an IUD.

Ella®:

You need a prescription from a healthcare provider. You can make an appointment with your healthcare provider or at one of our partner clinics. Additionally, you can get online telehealth medical consultation and prescription with overnight delivery from Prjkt Ruby for about $50.

How well does it work?

It is less effective if over 195 pounds — consider an IUD.
If you live in Tulsa or Oklahoma County, PICK UP a FREE kit TODAY here:
Or you can ORDER ONLINE here:
These free kit will be mailed discreetly to you within 3-5 business days (while supplies last).
These "Just in Case" Repro Kits include: an Emergency Contraception Pill ( generic Plan B One-Step®), Condoms, Lube Packets, Pregnancy Test Strips & a urine collection cup.
Now What?
Taking a pregnancy test weekly after unprotected sex is advised. The pregnancy test strips in your kit are 99% accurate in detecting the pregnancy hormone, but may not detect a pregnancy before 3 weeks. Reach out to a medical provider if you have more questions, the test is positive, or you miss your period. Click here to see instructions for taking the test.
No STI Protection
Emergency contraception does not protect against sexually transmitted infections (STIs), including HIV (if left untreated, can cause AIDS). You should use a condom each time you have sex to prevent STIs.