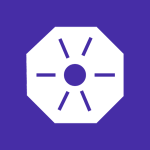 Emergency Contraception
Emergency contraception (EC) is a safe way to prevent pregnancy after unprotected sex. There are a few types — the non-hormonal IUD or EC pills — and some work better than others. The EC pills are designed for emergency situations and are not as effective if used as your only, go-to form of birth control. The best emergency contraception for you depends on a few things:
When you had unprotected sex

Which kind of EC is easiest for you to get

Your weight

Whether you're breastfeeding

If you've used the pill, patch, or ring in the last 5 days
Here Are Your Options:
› Option 1
Get a non-hormonal IUD (link to that tab) within 120 hours (5 days) after having unprotected sex. This is the most effective at preventing pregnancy. You'll need a healthcare provider to place this in the uterus. Call one of our partner clinics right away and let them know that you need an emergency non-hormonal IUD, and sometimes they can get you in for an appointment very quickly. If you qualify, you can get one for free.
› Option 2
Take an EC pill (AKA the morning-after EC pill) as soon as possible after having unprotected sex. The sooner, the better. There are 2 types of EC pills:
"Ella" Pill

: You need a prescription from a healthcare provider. You can make an appointment with your healthcare provider or at

one of our partner clinics

. Additionally, you can get online medical consultation and prescription with

overnight delivery

for about $90. 

How well does it work?

It is less effective if over 195 pounds — consider a non-hormonal IUD.

Plan B, AfterPill, Take Action or generic EC Pill: You can buy these EC pills over the counter or online without a prescription in most clinics, drugstores, and pharmacies. There is no age requirement but call ahead to see if they'll sell to you. These types of EC pills work best when you take them within 72 hours (3 days) after unprotected sex, but you can take them up to 5 days after. The sooner you take them, the better they work. 

How well does it work?

It is less effective if over 165 pounds — consider a non-hormonal IUD. 

Call or walk-in to

Planned Parenthood

,

Youth Services of Tulsa

or your local health center for free or low-cost options.
No STI Protection
Emergency contraception does not protect against sexually transmitted infections (STIs), including HIV (if left untreated, can cause AIDS). You should use a condom each time you have sex to prevent STIs.