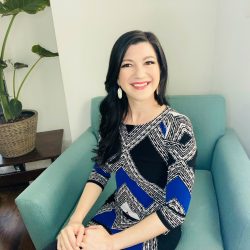 Laura Bellis
Executive Director
As Executive Director Laura leads the Take Control Team and drives innovation to ensure equitable access to contraception. Laura earned her BA from Oberlin College. She came to Tulsa via Teach for America, and taught at Hale Junior High for five years before joining the Take Control Team. She is deeply involved in the community as both a founding leader of The United League for Social Action (TULSA), a research and policy focused grassroots organization working for transparency and accountability from law enforcement, and as Chair of the Human Rights Commission of the City of Tulsa.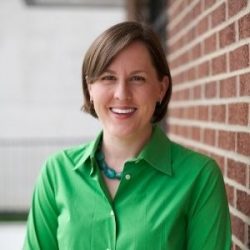 Mindy Galoob
Deputy Director
Mindy oversees the administrative operations of Take Control and  leads the TCI+ clinic quality improvement project, a multi-year effort to meet the objectives of improving access to contraception and reproductive healthcare services. Mindy earned her BA in Women's Studies from the University of Oklahoma and her MBA in nonprofit management from American University. Prior to joining the Take Control Initiative, Mindy managed operations in a variety of nonprofit and foundation settings both locally and in San Francisco.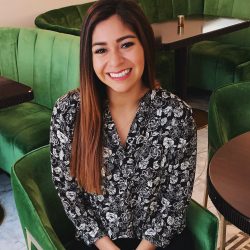 Gaby Lagorin
Program Director
Gaby manages the strategic building and maintaining of community relationships, including but not limited to families, community organizations, healthcare partners and community leaders. Her work focuses on strategically bridging community and healthcare spaces. She previously served as the Clinical Services Director, having joined the team as the Education and Social Media Coordinator in 2015. Gaby graduated from Oklahoma State University where she studied International Business and served as a City Year Corps Member in Tulsa before joining Take Control.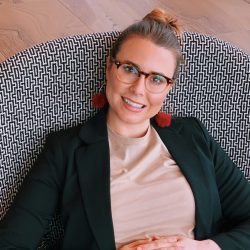 Emma Swepston
Data and Policy Director
Emma oversees the collection, analysis, dissemination and utilization of health data from national, state and local levels to create and implement policy change and public awareness.  An AmeriCorps alum, Emma received her Masters of Public Administration from the University of Oklahoma, and is driving the creation of a robust data-intermediary and women's health data collaborative, Metriarch.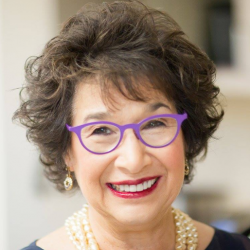 Alice Blue
TCI+ Lead Quality Improvement Officer
Alice coordinates the implementation of the TCI+ quality improvement project by providing project management, technical assistance and best-practice integration to participating clinic sites. Alice received her Masters of Social Work from Yeshiva University and has years of nonprofit experience with Community Service Council and Carrera Program.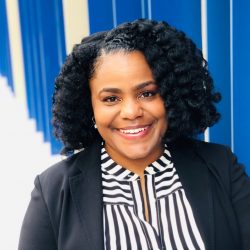 LaTonya Scott
TCI+ Quality Improvement Officer
LaTonya implements TCI+ programmatic quality improvement supports, providing technical assistance and best-practice integration to participating clinic sites. She received her Masters of Public Health from University of Oklahoma and most recently worked with the Carrera Program.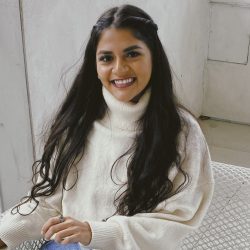 Paola Almanza
Digital & Creative Coordinator
Paola manages Take Control's social media platforms, marketing, and supports the team through the design and production of key materials such as video, ad images, and outreach resources. She also supports the marketing for Metriarch and Tulsa Birth Equity Initiative. An Oklahoma native, Paola received her Bachelors in Strategic Communication with a minor in Graphic Design from Rogers State University and gained experienced through her internships at Create the Movement, City of Tulsa's Mayor's Office, and Schnake Turnbo Frank.
Catherine Betances
Education and Outreach Manager
Betances studied Engineering Arts, Portuguese & Brazilian Studies at Smith College. She has experience in community-based work, including four years as a math teacher through Teach for America. Betances is the lead contraception educator at TCI and works to expand contraception education and curriculum in Tulsa.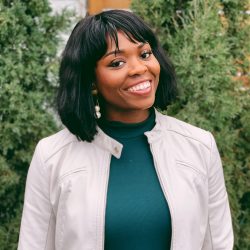 Nneoma Nze
Post-Secondary Education Manager
Nneoma studied Psychology at the University of California, Merced and is currently earning her Masters of Educational Leadership from the University of Oklahoma. Nneoma came to Oklahoma through Teach for America, and works to extend TCI outreach around healthy preconception practices to older teens and adolescents (18-24) in Tulsa.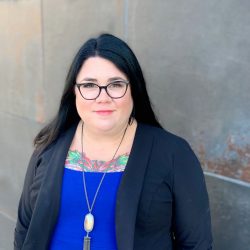 Brandy Hammons
Operations and Events Coordinator
Brandy coordinates events and manages the day-to-day operations of TCI and TCI+. Brandy earned her BA in Organizational Leadership from Southern Nazarene University and is passionate about non-profit work focused on empowering women. Before joining the Take Control Initiative, Brandy acted as the Program and Marketing Manager for Tulsa Girls Art School.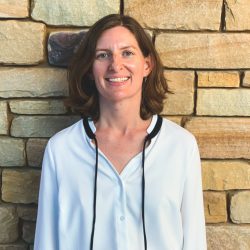 Shannon Liew
Clinical Training Coordinator
Shannon coordinates clinical training through the TCI+ quality improvement program. She works directly with TCI clinic partners on their training needs to meet quality improvement goals. She is a registered nurse by trade and has over 18 years' experience in the reproductive health field. Shannon received her Bachelors of Science in Nursing degree at Rush University College of Nursing in Chicago, Illinois. She is currently enrolled in the Masters of Public Health Nursing program at the University of Kansas.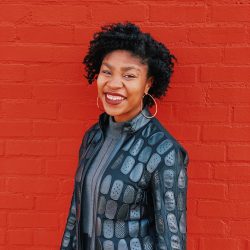 Jenna Chapman
Women's Health Policy Manager
Jenna conducts policy analyses and oversees data projects surrounding women's health in Oklahoma.  She also works closely with Metriarch organizations on collaborative projects to expand and diversify conversations about women's health.  She earned a Master's in Public Affairs from Brown University as well as a Bachelor's in Science, Technology and Society, focusing throughout her coursework on reproductive health and reproductive justice.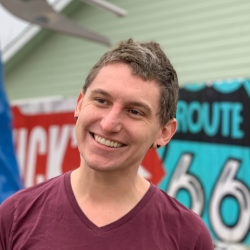 Tommy Yap
Data and Policy Fellow
Tommy primarily works with the Metriarch collaborative as a Data and Policy Fellow. His work focuses on advocacy, as well as research for Metriarch's resource library. He has a Masters of Public Administration and Bachelor of Arts in Political Science from Cal Poly Pomona. Policy, research, and working with non-profits has long been his passion, which gave him the drive to start a voter access project in Tulsa called Tulsa Voter Van.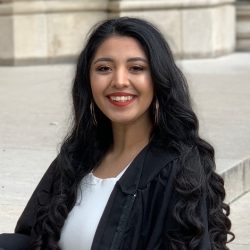 Sujeiry Jimenez
Community Advocacy Fellow
As Community Advocacy Fellow, Sujeiry works to ensure that the community is an integral component of the work being done at Take Control. Sujeiry is primarily working on a project consisting of collecting narratives and testimonials from Oklahoma's most vulnerable women, to bring their struggles and policy solutions to the forefront. She earned her Bachelor's in Public Policy from Duke University where she also studied global health and human rights. Sujeiry is passionate about community-based work that works to improve the health of marginalized communities.