 Our Stories Reflect the Sky Tulsa
98
98 people viewed this event.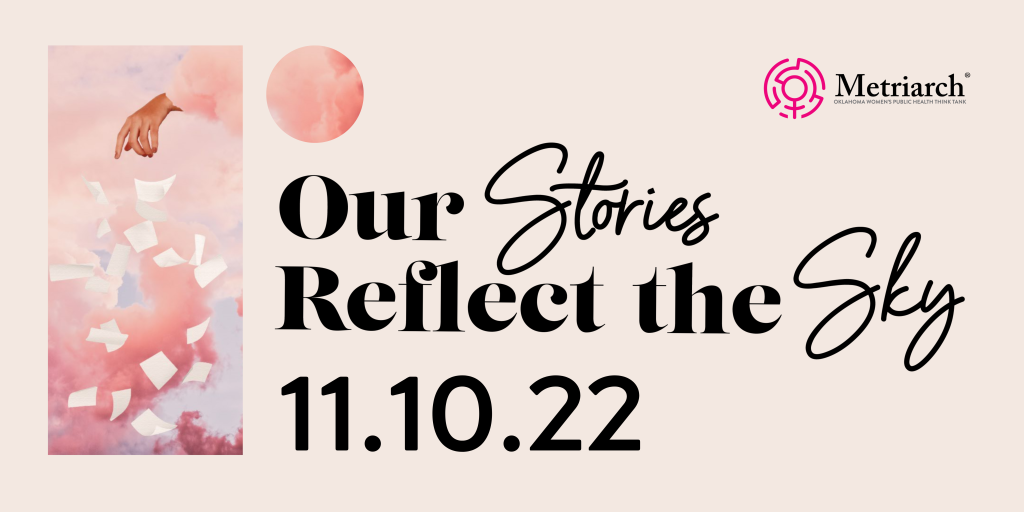 Our Stories Reflect the Sky
Behind every data point exists a person's story. The narratives in Our Stories Reflect the Sky, a new report from Metriarch Collaborative represents the lived experiences and struggles of women across Oklahoma, in our families, and even ourselves. We hope they inspire change, compassion and greater understanding.
Our Stories Reflect the Sky is a qualitative research project that seeks to ensure community leadership in Oklahoma understands the nuances of women's health within our state.
Please join us for a celebratory launch of this important report. You'll get the first look and have the opportunity to meet the women featured in the project. We'll also send you home with plenty of Metriarch swag and a limited edition printed copy of the project to share with all your favorite policy makers.
Coffee bar & bakery items will be served… and the book store will be open for shopping!
Please direct any questions to info@metriarchok.org.
RSVP at metriarchok.org/OurStories