 Fertility Awareness-Based Method (FABM) Training!
19
19 people viewed this event.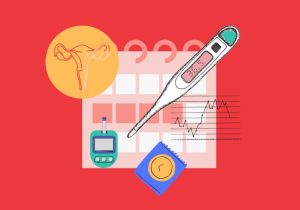 Please join us for a first in its class Fertility Awareness-Based Method (FABM) Training!
Fertility Awareness-Based Method use has more than tripled in the last decade, along with the explosion of cycle tracking smart phone apps, yet focused education for providers and clinic support staff has not been as quick to catch up. In this three hour training, participants will get an in depth overview of different types of Fertility Awareness Based Methods (yes, there are MANY), expand counseling skills and confidence to help navigate method selection for patients, bust myths, learn efficacy of each method as birth control, billing and coding for FABMs, discuss security around app based methods, and have time for Q&A. Participants will also receive decision-support tools. This training will be led by Dr. Rebecca Simmons with development assistance from Dr. Rachel Urrutia. Dr. Simmons will be joining us in-person from the University of Utah and the Family Planning Elevated Contraceptive Initiative where she focuses her research around FABMs, comprehensive contraceptive access, health technology, and implementation science. You won't want to miss this, register today!
Lunch will be provided.
For questions – contact: candice@takecontrolok.org